How to create the wedding day you've always wanted
Congratulations! You just got engaged to the person of your dreams and have this beautiful ring on your finger! You're already dreaming of that special moment, when you walk down the aisle to start your lives together, but to make that moment happen you need to get a clear vision of what you want for your wedding day. This could be a super daunting task, but it doesn't have to be. With Instagram, Pinterest and Facebook, it's a lot easier to put together the wedding day you've always dreamed up. You can always go old school and dream it all up yourself, or maybe you're just super creative and don't need inspiration, but if you're like most of us, learning from others really helps.
So now you have stalked all the social medias, saved tons of photos, and your vision is coming together. Now we have a concept to work within and it's time to see how to bring these this vision to life! First, you might want to ask yourself, "are you a details person or a big picture person?" If you are a details person (and you want to roll your sleeves up and go to work), you have the ability to actually plan your wedding. If you are more of a big picture person, you might want to look into hiring a wedding planner to help you manage the planning process.
The vision for the décor, layout, and design of your wedding is just a small part of what goes into this process. There are vendors for food, flowers, cake, photographers, videographers, alcohol service, and DJs for Music and Emceeing the event. You have to decide what services you will need for your event, and what each of those vendors will need to deliver for your wedding (what kind of food, and how much, which photography package etc.). This can get overwhelming very quick. Getting some structure around this is critical to planning a successful wedding.
You need to figure out what your priorities are for your wedding day. For some brides it might be having the most beautiful photos; for other brides, it might be having a handicap accessible venue so that their grandparents can attend; and for the food lovers out there, it might be featuring their favorite food truck to impress their friends and family. Whatever your priorities are, write them down and rank them.
Most likely one or more of your top five priorities will include working with the vendors we mentioned above. Look at the vendors in your area and see if you like their work. Your wedding venue, which is generally the first thing you nail down, may also have restrictions on what vendors they allow on their property or they may have a nice list of recommendations for you, always ask them, they may be able to save you a lot of leg work with a 20 minute conversation. Email the vendors that you want to work with to understand what they offer and if you like what you find out, set up an in-person meeting to bring it all together. Now is also a good time to bring up your budget with the vendor for their area. You quickly need to understand if your budget fits the services that the vendor provides.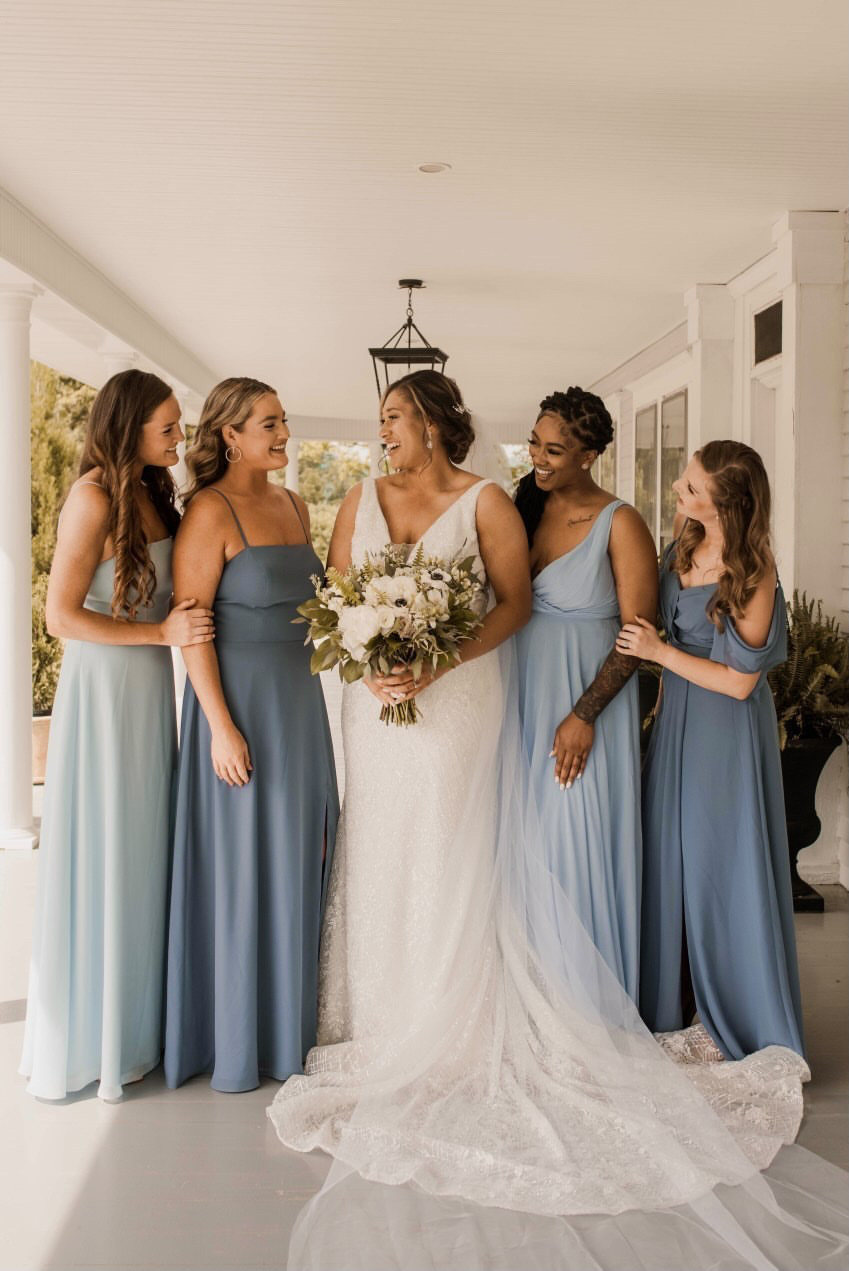 Speaking of a budget, let's talk about this for a minute. A common budget breakout looks like this: 40% for venue, 25% for food, 10 % for photography, 10% for flowers, 10% for dress and 5% for flex. That being said, you can change these percentages based on what is most important to you! The most critical thing that you must do is SET A BUDGET, or things can spiral out of control quickly, and we're not talking about pocket change here. So while your favorite photographer might actually be 50% of your budget, you can try and find a cheaper venue to compensate, or go with a different photographer to get back to a balanced approach, or maybe you decide not to have alcohol at the wedding. It's all about balancing out the costs against your priorities.
Find your vision, prioritize what matters, set a budget, connect with your vendors, and make it happen. Your dream wedding is attainable, following this path will help to ensure it truly reflects what you want!
Photos taken by Rachel Taylor Creative